On May 3, 2017, Wuhan Open teenager's tennis development plan and the ball kids recruitment launching ceremony was held in Wuhan Optical Valley Experimental Middle School. Wuhan open international tournament director Fabrice, Wuhan Open tournament adviser Brenda, Wuhan Education Bureau Director Cao Wenwei , Wuhan Optical Valley Education, Culture and Sports Bureau Director Yang Zhixia, East Lake Development Zone Education Research and Development Institute Vice President Cui Aiming, Optical Valley Experimental Middle School Ma Guoxin and all the caddy cooperation base school teachers attended the event.
Optical Valley Experimental Middle School is the first station of 2017 Wuhan Open ball kids recruitment special lectures.On the ceremony,Wuhan City Director of Education Cao Wenwei awarded for new ball kids base school.Up to now, there are 14 awarded base institutions and 42 pilot institutions.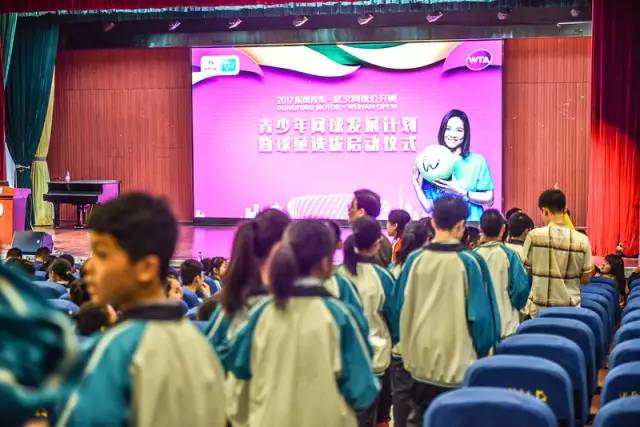 Recently,Wuhan Open organizing committee will hold some recruiting special lectures in base institutions.Non-base institutions can also register at the website of the adolescent tennis development program (young.wuhanopen.org).