At half past nine yesterday, the volunteers' swearing-in ceremony of 2016 Wuhan Open took place in the new 15000-seater stadium. These 700 volunteers, standing out from the rest thousands of applicants, had gone through the rigorous training and finally grew as qualified Wuhan Open volunteers. In the upcoming 9 days, they will provide meticulous and considerate services for players and the audience.
The all-around volunteers, dressed in blue, have become a beautiful scenery at Wuhan Open. They played an important role in informing the race schedule, booking and collecting the ticket, following the real-time racing reports, locating the seats for audience and so on.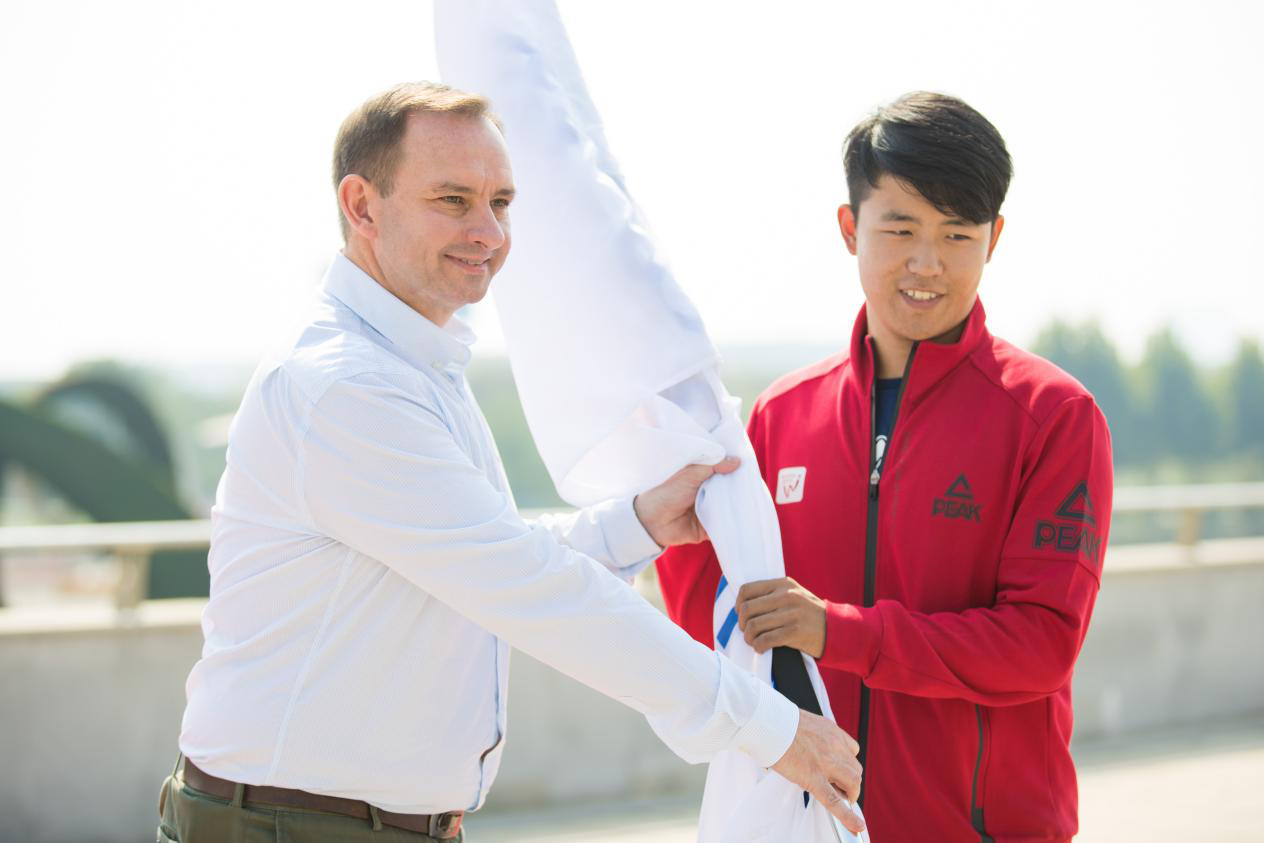 Adhering faithfully to the spirits of "devotion, friendship, mutual help and progress", Volunteers will try their best to serve the game with smile and patience.
At the swearing-in ceremony, all the people present were deeply impressed by their responsible attitudes and high spirits.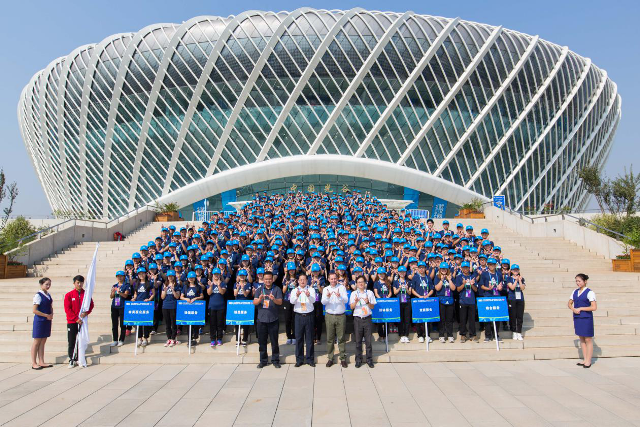 The moment they received the flag of Volunteer Group, they undertook the sacred mission and bear the responsibilities. We can feel their firm determination from the smiling faces.
Let's clench our right fist and take a solemn oath with the attic faith: Come on, Wuhan Open! We are ready!
We are young full of confidence and passion! We are brave and fearless of difficulties. Come on, Wuhan Open! I contribute, I enjoy!